The Pantaenius insurance
Do you want

the best

insurance

for your

boat

?


As

nominated

agent

of

Pantaenius

insurance

,

we

can

prepare an offer

according to your wishes

.



ASK FOR OFFER
Pantaenius has acted as an Insurance Broker since 1899. International experts within the Pantaenius Group specialise in three areas of insurance:
Yacht Insurance
The yachting business has been in operation since 1977. With offices in Germany, United Kingdom, Monaco, Spain, Denmark, Sweden, Austria, America and Australia, Pantaenius has become the number one worldwide for yacht insurance.
PANTAENIUS has the right solution for every customer and every yacht.
Service, competence, personal advice and customer-oriented claims settlement remain the hallmark of the company - Come what may!
Solution for yacht and motor boat owners
We are one of the leading yacht insurance specialists and can offer you optimal coverage for:
Your yacht and associated property
Your liabilities as a boat owner 
Your - and your guests' - accidents, medical expenses and travel arrangements
Your paid crew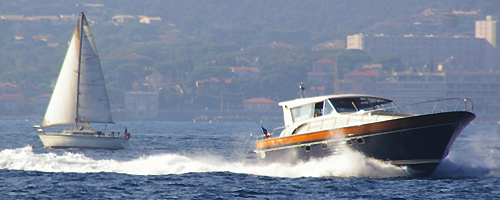 Our insurance products are constantly being reviewed and developed to ensure they meet the changing needs of owners and remain at the forefront of yacht insurance. Our policy is to arrange each cover separately, so that we can bring together the most effective solution for each individual's needs.
Why Pantaenius?
The focus of Pantaenius UK is predominantly, though not exclusively, the United Kingdom and/or English-speaking yachting fraternity. We offer:
Excellent customer service from its Plymouth base, where all staff are trained and qualified in insurance and many also have first hand on-the-water experience.
A 24-hour emergency claims helpline answered only by Pantaenius employees – not outsourced to a call centre.
In-house claims handling on behalf of the underwriters, giving speedy and effective resolution to your claim.
No documentation or cancellation fees, no surcharges for payment by instalments or for personal credit card payments.
Solutions for Owners of Yachts and Motor Boats
Pantaenius offers an All Risk cover for your sailing yacht's or motor yacht's hull and machinery.
Solutions for Owners of Luxury Yachts up to £5,000,000
Pantaenius offers an All Risk cover for your luxury yacht's hull and machinery.
Solutions for Owners of Superyachts of £5,000,000 and over
Pantaenius offers an All Risk cover for superyacht hull and machinery, along with other specialized insurances for superyacht owners.
Solutions for Owners Employing Paid Crew
If you are employing paid crew on your yacht, you will need to give thought to some further insurances to protect them, and to protect yourself against claims they may make against you. At Pantaenius, we are able to arrange the following crew covers:
Crew Personal Accident
Crew Medical Expenses
Employers' Liability Insurance